Our recommendation for your wellness travels
If you're looking for the perfect getaway to ease stress, optimize your wellness and improve your health, Costa Rica is the destination for you! Beaches, beautiful scenery, and nature - you are sure to love this place. Escape the stress and hustle and enjoy a relaxing, rejuvenating and life changing experience on a wellness getaway in Costa Rica.
Costa Rica is an incredibly popular wellness travel destination, and has all but become synonymous with relaxation, wellness, and optimized mental, physical, and spiritual health. A common phrase both spoken and lived there is 'Pura Vida' meaning, the pure life or the simple life.
Some wellness practices locals live by are walking in nature, forest baths, earthing (barefoot walks), eating healthy and natural foods, practicing yoga, and much more! A getaway to Costa Rica will leave you feeling reinvented in body and in mind.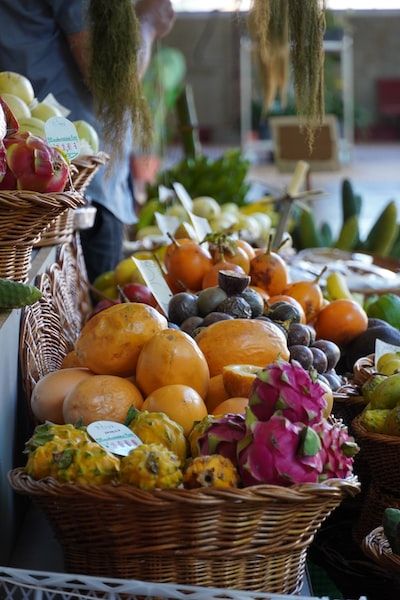 1. Sustainability: The World Energy Council named Costa Rica the second most sustainable country in the entire world! In fact, they plan to completely decarbonate their economy by 2050. More than 98% of Costa Rica's energy is renewable and they take incredible care of their land and resources. Taking care of their land is a traditional practice within this culture and is taken very seriously.

Costa Rica prides itself in its efforts to combat global warming and keep their beautiful forests and coastways protected. When traveling to Costa Rica, keep in mind how important land protection is there and be sure to follow their guidelines and show respect to the land, culture, and people.

2. Green Health: It's no secret that spending time in nature offers mental, emotional, and physical health benefits. Medical doctors around the world have been prescribing "green prescriptions" which are prescriptions to spend time in nature. This practice began in the 1990s by doctors in New Zealand.

Green prescriptions are used to treat health conditions such as high blood pressure, lung diseases, and diabetes. Caring for, appreciating, and spending time in nature helps us better care for ourselves.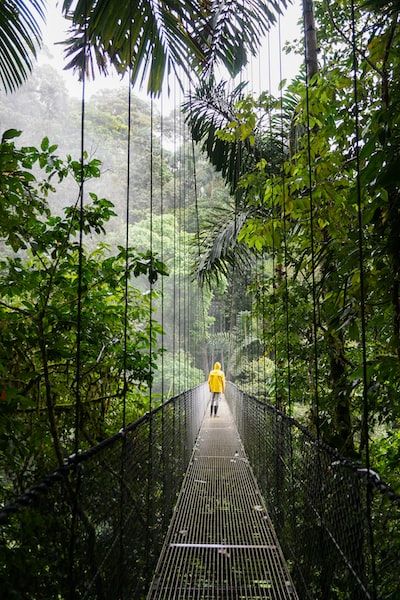 3. Commune With Nature: Think of communing with nature as fully experiencing nature with all of your senses, or becoming "one with nature". Fully immersing yourself in nature promotes relaxation, reduced stress, increased happiness, and improved mental wellbeing. The above activities like nature walks, earthing, and forest baths are all great ways to commune with nature in Costa Rica. Spending extended time immersed in nature will refresh your brain and allow you to detach from the busy, hustle-influenced culture we are used to.

4. Like Minded Community: Costa Rica is known for being one of the happiest and most peaceful countries in the world. Costa Ricans view wellness as a lifestyle and they are always practicing healthy living. From eating lots of fresh, whole foods to spending extended amounts of time in nature, wellbeing is always at the forefront. Costa Rica is also renowned for its abundance of yoga studios, surfing schools, spiritual centers and wellness retreats, meaning there's endless possibilities for rejuvenating your mind, body and soul. Costa Ricans, or "ticos," practice the art of slow living and experience life and nature in all its beauty. Visiting Costa Rica will give you a glimpse into this lifestyle and help you fully relax and immerse yourself within it.

5. It Was The "Birthplace" of Karuna: Our company's origins began in Costa Rica when our founder Arun had a vision while in deep meditation that made his heart sing. It is why our company's in-person work retreats are held in Costa Rica, and why we plan on hosting transformational experiences during multi-day retreats with our community as well. The first event will launch in July 2022. Be sure to join our reimagine happiness community™ to be the first to know about our upcoming events. We have no doubt that upon visiting you'll understand why this location is so special to us.